By Poppy Tooker | Biz New Orleans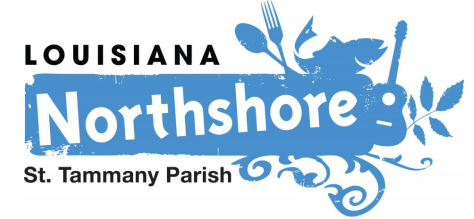 Since the early 19th century, St. Tammany Parish has functioned as a favorite vacation playground for New Orleans residents, who travelled by boat and train in those early days, to reach the cool pine forests and healing artesian waters found in great abundance there. Construction of the Causeway bridge in 1956 considerably changed the region's profile, with increasing numbers of New Orleanians choosing St. Tammany's slower pace as an escape from the pressures of city life.
In 1976, as St. Tammany rapidly transformed into a bedroom community for metro New Orleans, the Louisiana Legislature created the St. Tammany Parish Tourist and Convention Commission with a vision of what tourism could mean to the area's economy. As a result, in recent years, visitors contributed over $771 million to the parish's economy while patronizing the area's hotels, restaurants and other attractions.
Typically, convention and visitors bureaus nationwide rely financially on membership dues, but St. Tammany Parish's efforts are funded entirely by state and local taxes generated from tourist dollars. In 2019, 2.63 million visitors chose to spend their time and money in St. Tammany. It's a figure that commission President and CEO Donna O'Daniels points out is comparable to "every man, woman, and child in the city of Chicago visiting St. Tammany Parish, with each spending $293.15." Those dollars make a dramatic difference for parish residents, resulting in tax savings of over $1,000 per household to pay for basic services.
The state's 2020 "stay at home" orders proved quite a challenge to the organization. O'Daniels' team sprang into action with messaging designed to remind residents of the treasures to be found right in their own backyards. From Fontainebleau State Park, the state's most popular facility of it's kind where your "glamping" dreams can become a reality, to the 31-mile-long Tammany Trace designed for biking and hiking, ample opportunities existed to safely recreate nearby.
With dining and shopping at a standstill, stamina and hard work came into play in order to keep St. Tammany's hospitality and retail partners viable. A new website — StTammanyTourism.com — quickly went live, and became locals' go-to site for the latest on everything from curbside pickup to retail delivery.
The commission worked collaboratively to ensure all partners were up to date on economic relief and grant opportunities — an entirely new focus for the tourism organization. Members of the team personally phoned partners to check in on them. Jan Lantrip, of the English Tea Room, received one such call at a time when the future of her 20-year-old business seemed questionable.
"They threw us a lifeline with that call," Lantrip remembers, "reassuring us we were all in this together."
This summer, the parish is ready to welcome locals and visitors alike as part of a strong recovery predicted for the area. Live music has returned to the Tammany Trace trailhead, with the goal of bringing in new customers to area businesses.
Planning a culinary-focused Northshore vacation is both easy and delicious. Farmers markets, brewpubs, bakeries and restaurants, ranging from soulful mom-and-pop operations to fine-dining establishments participate annually in the Tammany Taste of Summer when a free savings pass offers deep discounts on dining as well as accommodations and attractions.
The commission's free, semiannual "Explore The Northshore Guide," is filled with inspiring ideas sure to rev up your vacation plans. From a Bananas Foster waffle at Liz's Where Y'at Diner in Mandeville, to lunch in an antique train car at Lola in Covington, to an afternoon cold brew at Chafunkta Brewing Company, or an elegant, sunset dinner at Mandeville's waterfront Lakehouse, the Northshore truly has options for all kinds of dining. Fill up the tank and get ready for fun! It's all waiting for you in St. Tammany Parish.
For more information and vacation ideas, visit LouisianaNorthshore.com.