St. Tammany Parish is open and ready to welcome your group! Louisiana Northshore is located less than an hour from New Orleans, Baton Rouge and the Mississippi Gulf Coast, and is a destination in its own right. The year kicks off with new and exciting group-friendly amenities on the Louisiana Northshore.  
Experience our Charming Communities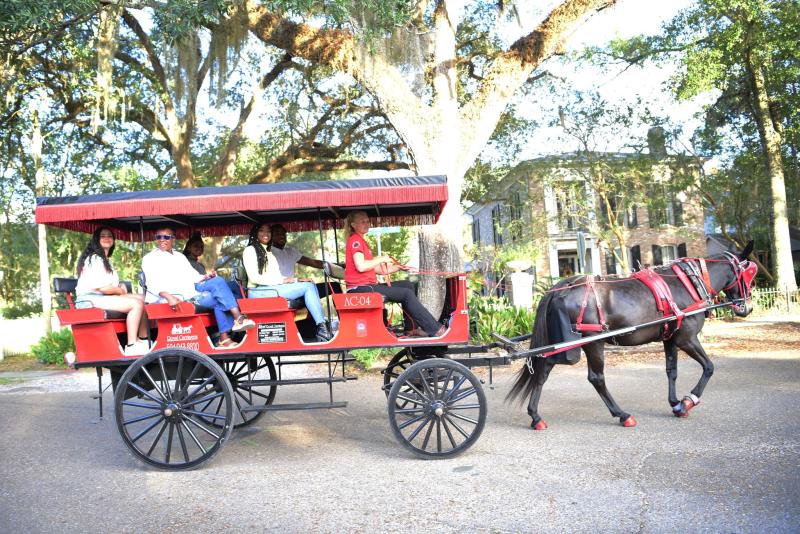 Stroll Old Mandeville with their newly expanded Historic Marker Tour! This QR code tour shares the history of 41 historic sites along the Mandeville lakefront. Walk or rent bicycles from Brooks' Bike Co-op to visit all of the sites at your own pace.
 
Royal Carriages of New Orleans has expanded their nearly 80-year-old New Orleans business to St. Tammany Parish.  In the heart of downtown Covington, they're now offering mule-drawn carriage rides that are focused on sharing the charm of the historic St. John district. Carriages hold up to 5 guests per ride and are available for 30 and 60 minute tours each weekend, Friday-Sunday.
Dine with a Waterfront View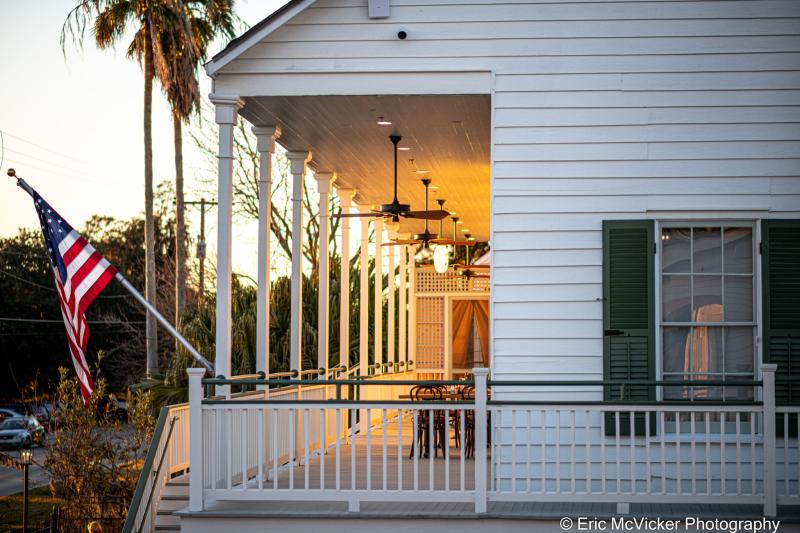 The long-awaited Pat's Rest Awhile opened in January 2021 in the former Frapart Hotel (1880's-1905). Located on the northern shores of Lake Pontchartrain, the waterfront restaurant boasts an upscale menu, casual atmosphere, and both indoor and outdoor dining. The restaurant is under the helm of St. Tammany Parish restaurateur extraordinaire, Chef Pat Gallagher; a former Ruth Chris' executive chef and owner of four other Tammany Taste culinary havens. This new addition to the Mandeville lakefront is just one of the many restaurants that offer beautiful lake views and exquisite sunsets.
A two-for-one waterfront dining destination along the banks of the Tchefuncte River and led by Chef Michael Gottlieb, a former executive chef of the Ralph Brennon Group, opened in the summer of 2020.

Downstairs, The Anchor offers an open-air, casual venue featuring an expansive playground and boat dock. The Gulf-inspired menu is rooted in classic Louisiana cooking, highlighting the region's oysters, shellfish and seasonal catch. Upstairs is the Tchefuncte's Restaurant, an upscale eatery specializing in Louisiana and American cuisine with a large wine selection, private dining rooms overlooking the Tchefuncte River and offering a renowned dining experience.



Get On the Water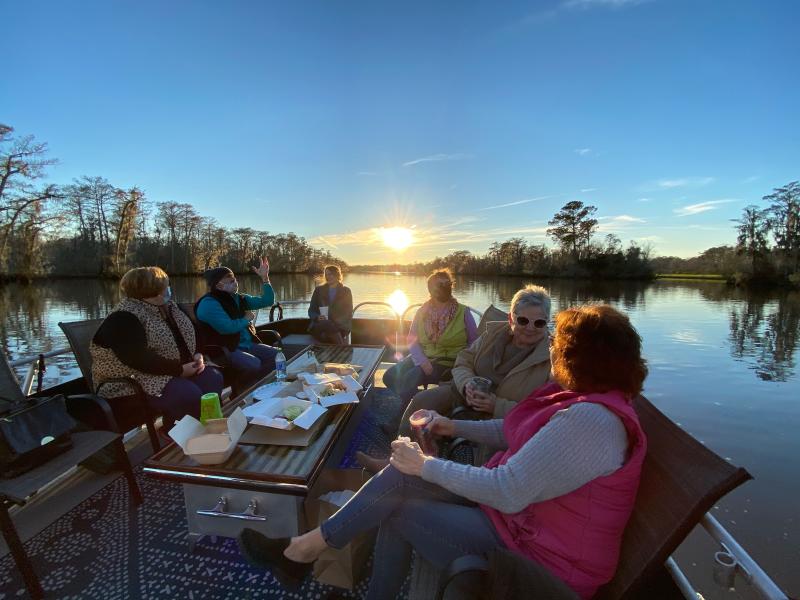 Canoe and Trail Adventures kicks off the season in March with kayak, canoe and paddleboard rentals from the Chimes Restaurant on the Bogue Falaya River in Covington. With an inventory of approximately 70 rental units, every paddler whether single, grouped, or a family can find a boat to fit their needs.  Length of rentals can range from two hours to all day (six hours). 
 
There's a new pontoon boat tour in town cruising along the Tchefuncte River – Tchefuncte River Charters, LLC is a licensed barge that seats up to 12 people. Captain Rob is offering various deals for sunset cruises to restaurants including the TBT Cantina Madisonville or you can pick up your own meal and bring it onboard for a day on the river.
The Louisiana Northshore is brimming with adventure and activities to welcome you and your family and friends. Discover the many more reasons to choose St. Tammany Parish for your next group stay at LouisianaNorthshore.com.