Fall has returned to St. Tammany Parish, and with it, festivals and outdoor concerts, bountiful harvests to fill our farmers markets and farm-to-table restaurants, and a plethora of autumnal fashions and gifts for the holiday season in our charming shops and boutiques. You'll find lots to do and see when you visit, so we've put together 10 don't-miss activities for you! St. Tammany residents will love this list, too--reminders for why we love living in St. Tammany Parish!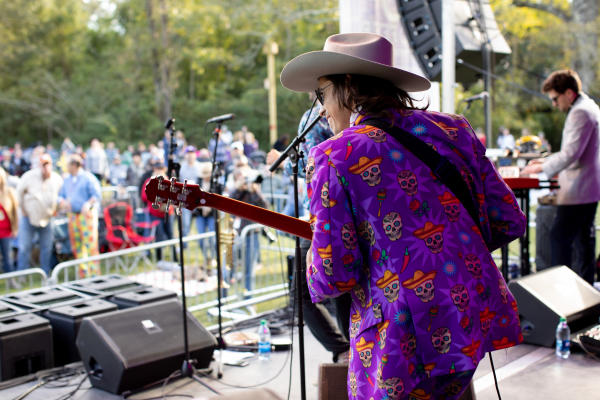 1.   Fall Festivals and Free Events
Each spring and fall, St. Tammany is bursting with community events that take advantage of the cool, beautiful weather, from bike crawls at Chafunkta Brewing Company to annual festivals, among them the Bluesberry Music & Art Festival (Oct. 9), Olde Towne Slidell Fall Antique Street Fair (Oct. 30-31), Abita Fall Fest (Nov. 6), Ozone Songwriter Festival on the Northshore (Nov. 5-7), and the Covington Three Rivers Art Festival (Nov. 13-14), which celebrates its 25th anniversary in 2021. Be sure to check our blog each week so you don't miss our weekly Weekend Beats & Eats, or, Follow us on Facebook.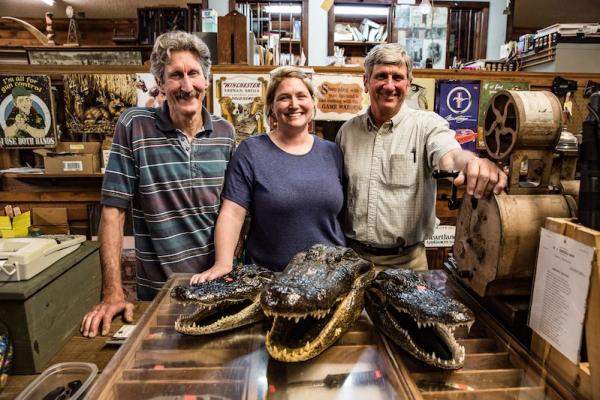 2.   Visit Museums
This November, the Bayou Lacombe Museum in Lacombe will present a Native American Heritage Celebration, November 6-7, where you can see (or even participate in) a variety of activities, including tribal dances, demonstrations and more. Admission is free. History buffs will want to check out the compelling tours offered by museums on the Northshore, including the Lake Pontchartrain Basin Maritime Museum in Madisonville. Take a deep dive into the rich maritime history of Louisiana with detailed exhibits and interpretive displays Tuesday-Friday, 1-4 p.m. and Saturday 10 a.m.-4 p.m. In Mandeville, architecture aficionados will love the Jean Baptiste Lang House & Gift Shop, operated by the Old Mandeville Historic Association, which offers private tours of this restored, 1850's Creole cottage. And, at H.J. Smith & Sons General Store in downtown Covington, where you're welcomed by an authentic wood-wheeled wagon on the wide porch (and a porch swing, to sit a spell), you'll see unusual items that this working hardware store has sold or collected since its 1876 founding.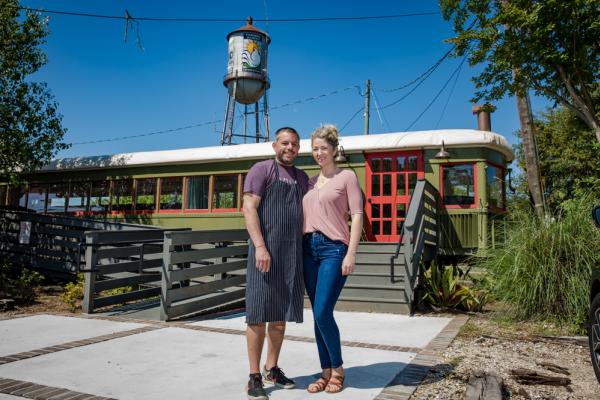 3.    Dine in Unique Dining Spaces
The Northshore is known for its vibrant and diverse dining scene, but it also has a few one-of-a-kind, totally Instagrammable locations. In Covington, husband-and-wife chef team Keith and Nealy Frentz of Lola Restaurant serve guests in a fully restored train car, complete with an intimate round table on the end. Love Abita Beer? Then you have to get a bite to eat and a fresh brew on draft at the Abita Brew Pub, the original home of one of the first--and most beloved--craft breweries in the south. If you love the vibe of a 50's retro diner, see the real thing and enjoy a sweet treat and arcade games, too, at the Old Town Soda Shop. Get a waffle cone to go or grab a booth and check out the hundreds of ice cream scoops that decorate the walls, some dating to the 19th Century.
 
4.    Birdwatching
If you know what a "flyway" is, you might be a birder. If you know where to find the Mississippi Flyway, then you may already know that St. Tammany Parish is a destination for birders from around the world. Here you'll see a variety of bird species year-round, with opportunities to see thousands more during April and October migrations. Seasonal visitors include the scarlet tanager, indigo bunting, ruby-throated hummingbird, and a host of waterfowl species. Resident birds include the red-cockaded woodpecker, great blue herons, great and snowy herons, great egrets, white ibis, numerous hawk species, owls, and hundreds, if not thousands, of others. Plan a trip to one of the Northshore's forests of preserves such as Big Branch Marsh National Wildlife Refuge, Pearl River Wildlife Management Area, Northlake Nature Center and the Abita Flatwoods Preserve.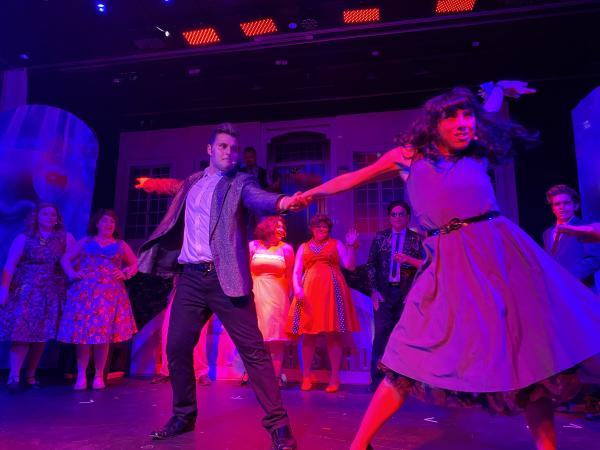 5.    Theaters
As winter approaches, we look for more things to do inside, making it the height of the arts season across the country. Fall 2021 in St. Tammany Parish presents plenty of options for theater lovers, from musicals and comedies to holiday shows for the whole family. At 30 by Ninety Theatre in Mandeville, there's Arsenic and Old Lace, October 30-November 14, and the 3rd annual A Very Merry Christmas Spectacular, December 5-15. In Covington, Playmakers, Inc. Community Theater hosts the Louisiana premiere of Wedding Secrets, October 15-24; MTI's All Together Now! - A Global Event Celebrating Local Theatre, November 13-14; and the all-ages Babes in Toyland, December 2-12. In Slidell, Cutting Edge Theater presents Cabaret, September 24-October 16; Rocky Horror Voodoo, October 22-30; An Evening with Ray Charles, November 19-20; and, to wrap the year, an original Christmas show called This Christmas, featuring kids 8-18 performing the culmination of a 10-week theater program by Cutting Edge, onstage December 3-12. Also in Slidell this season, at Slidell Little Theatre, see Clue, November 5-14 and The Best Christmas Pageant Ever, December 3-19.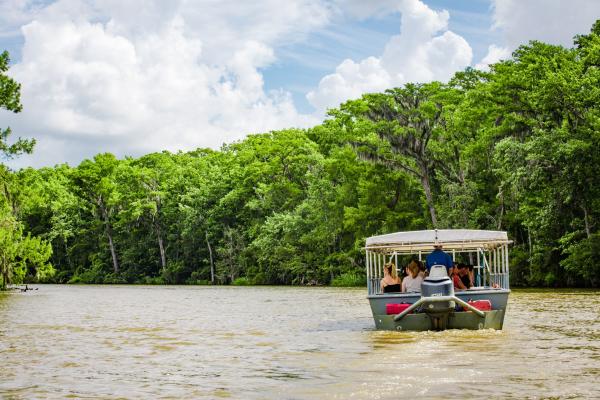 6.    Water Recreation
Where other parts of the country shut down their summertime watery fun come October, the Northshore is still in full swing. Explore the sloops and bayous and sunsets glittering on the water with Capt. Mike of Louisiana Tours and Adventures or Capt. Rob with Tchefuncte River Charters, whose pontoon tours of the Tchefuncte River are all about your custom good time. Take a tour of pristine Honey Island Swamp by a flat-bottomed boat with Cajun Encounters Tour Company or Dr. Wagner's Honey Island Swamp Tours, or via kayak with Honey Island Kayak Tours. Or, float along Covington's scenic Bogue Falaya River by canoe or kayak with Canoe and Trail Adventures, where you can grab a bite at The Chimes and walk down to the riverside dock for your excursion. Make a full day of it on a sailing trip on Lake Pontchartrain with Delaune Sailing Charters and Dances with Sails Sailing Charters.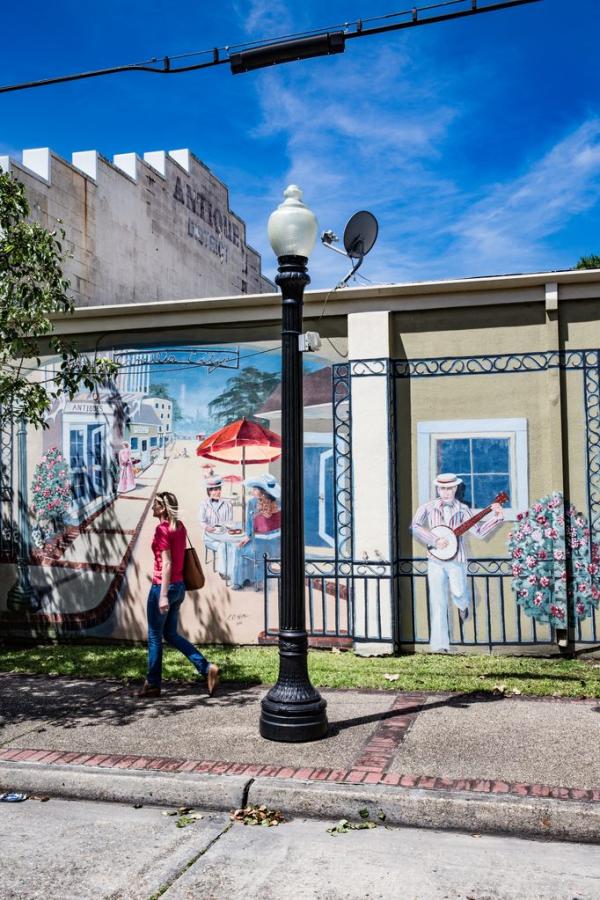 7.    Find Community Murals and Public Art
Long known as a haven for artists, St. Tammany towns carry on this tradition with colorful murals in public spaces. Olde Towne Slidell's Mural Project celebrates Louisiana's natural beauty and the town's history with wall-covering murals throughout the historic district. Savor a hearty breakfast or a mouthwatering burger in Abita Springs Café's patio music garden with an homage to the town and its beloved café. Enjoy a hot cup of coffee next to a giant soda bottle at Mandeville's The Book & The Bean. Explore Covington and discover numerous art pieces, products of the Covington Public Art Fund and other members of this art-loving community. Start at Southern Hotel, where you'll find dozens upon dozens of original art pieces by local artists, and colorful historic murals facing the plunge pool and inside The Garden House--formerly the Covington Post Office--the renovation of which revealed a 1939 WPA mural by renowned artist, Xavier Gonzales. Across Boston Street is the ox & wagon mural paying homage to the town's historic "oxlots" (now public parking areas). Can you find them all?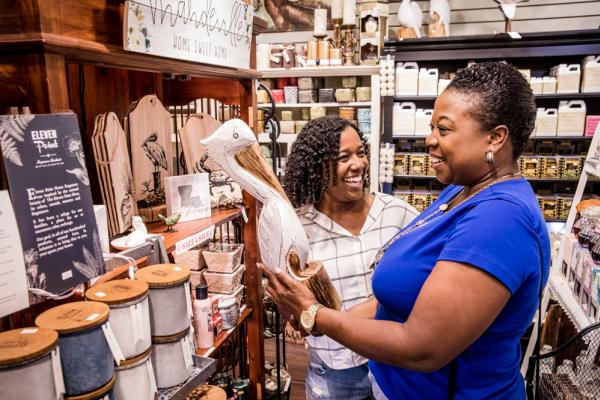 8.    Shop 'til You Drop
As the year comes to a close, we reflect on the things we've accomplished and the people for whom we are grateful. Holiday gifting becomes an act of gratitude for the ones we love (hunt for that perfect present!), and a celebration of our successes (splurge for yourself!). St. Tammany's diverse shopping options make it easy to find everything from national brands to handmade, one-of-a-kind items. Shop Slidell's Fremaux Town Center for trendy boutiques and department stores with loads of merchandise, and Olde Towne Slidell for antiques, Louisiana-themed souvenirs and handmade arts and crafts. In Covington, shop the downtown historic district for original art, fashions and accessories, and for everything from home furnishings to clothing, electronics and appliances, shop the many stores that line Highway 21/Tyler Street from Boston St downtown to I-12 Exit 59, including Nord du Lac Shopping Center on Pinnacle Pkwy, River Chase Shopping Center, and Stirling Covington Shopping Center. Find coastal and Louisiana themed fine art, vintage furnishings and home decor in Old Mandeville shops, and more national and regional brands at stores along Emerald Road, also known as Highway 190, from Meadowbrook Blvd. to Dalwill Drive.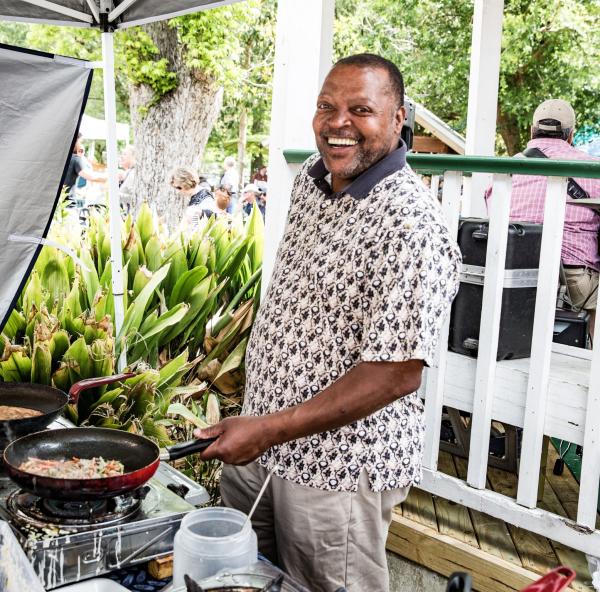 9.    Farmers & Makers Markets
The natural bounty of St. Tammany Parish is probably most present in its farmers markets. There are eight. Open year-round, each market has its own character, and characters. Some offer only produce, baked goods and prepared foods, while others include numerous handmade items and original fine art, jewelry and accessories. In Covington, the Covington Farmers Market and Claiborne Place Makers Market; in Mandeville, the Mandeville Trailhead Community Market and Lafitte Street Market; In Madisonville, the Madisonville Makers Market; in Slidell, the Camellia City Market; in Abita Springs, the Abita Springs Art & Farmers Market, and at The Giddy Up in Folsom, the Folsom Village Market.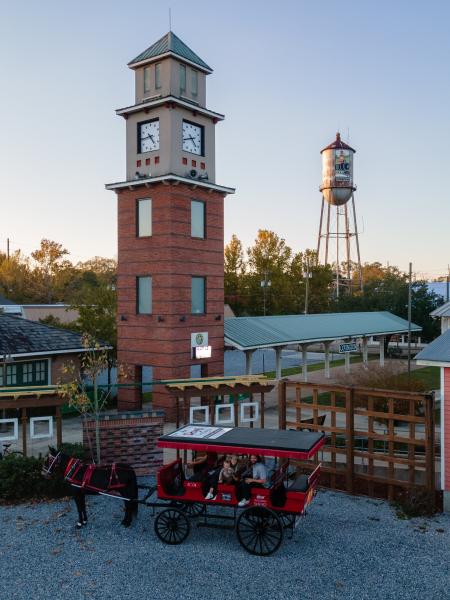 10.   Carriage Rides
Royal Carriages of New Orleans offers seasonal tours of the quaint, tree-lined streets of Covington's downtown and neighborhoods in their unique, mule-drawn carriages. Look for Royal Carriages on the Northshore November through the holidays and visit historic sights in Covington, including Covington Cemetery #1, the Star Theatre, the Southern Hotel and Bogue Falaya Park.