We're deep in the heart of spring festival season on the Northshore, with fantastic Louisiana food to feast on, live music to make you shake a tailfeather, and sunshine and southern breezes to help you kick back and relax. Read on for a highlight of the great festivals coming up this spring in St. Tammany Parish!

Food, Glorious Food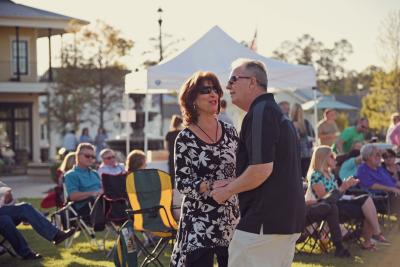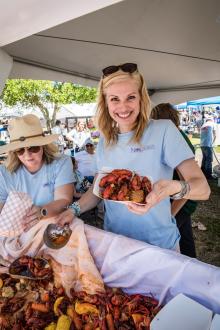 Foodies have loads to choose from this May and June, starting with selections from more than a dozen food trucks at the inaugural Mandeville Food Truck Festival on Saturday, May 7. It's crawfish season, so you'll want to get to the crawfish cook-offs in Mandeville (also May 7) and Madisonville (May 12) while the getting is good. The somehow first-ever St. Tammany Hamburger Festival will take over the St. Tammany Fairgrounds in Covington May 20-22. And, it doesn't start until June 1st, but events sell out every year, so make reservations soon for the month-long celebration of wine, music, art and food: the 11th annual A Taste of Covington in historic downtown Covington.
 

Let's Dance, Let's Shout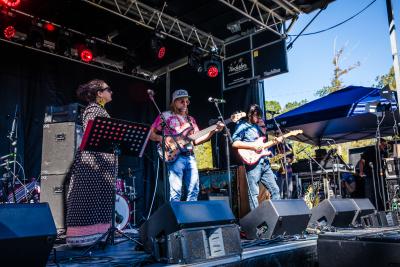 If live music is your bag, you can take your pick of the tried-and-true combo of live music and food trucks this spring. Slidell's 7th annual Louisiana Veterans Festival in Heritage Park May 14 has three bands + fireworks; Covington's St. John Fools of Misrule Carnival club throws a springtime party on May 21 with Fools Fest 2, and coming up June 4 is the first Madisonville Music Festival, a benefit for the Lake Pontchartrain Basin Maritime Museum.
 
Fully Immersed: Nature and Wellness Weekends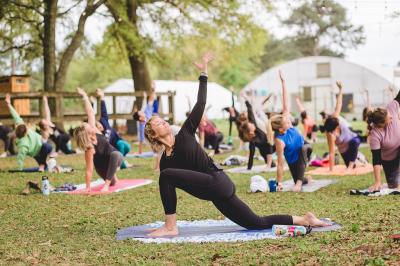 Two new festivals will offer a full weekend of music, camping and fun with special emphasis on wellness over the third weekend in May. The Moonshadow Festival, May 21-22 in Abita Springs, will feature two full days of live music, a curated bazaar market with food and craft vendors, art installations, yoga, guided meditations, Chakra sound baths, mindfulness seminars, cacao ceremonies, self-empowerment workshops and more.
Bhakti Farms Yoga Fest, May 20-22 in Covington, features two large tents with yoga classes every hour on the hour, specialized yoga sessions, and a healing village with medical and homeopathic practitioners, lecturers, meditation, acupuncture, massage therapy, and more. Fest-goers can also enjoy live music, a retail village, food and craft vendors, bonfires and numerous activities for the kids--including yoga. Both offer VIP experiences and passes for the full weekend--including camping--or single day passes.
Up, Up and Away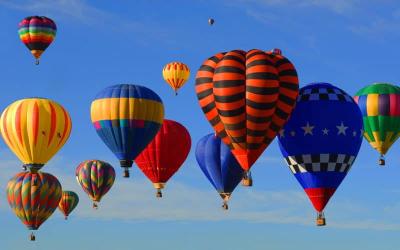 Another multi-day festival taking place that same weekend is actually north of St. Tammany Parish, at the George R. Carr Memorial Airfield in Washington Parish. The Bogalusa Balloon Festival happens over two big days May 21-22 with special events on May 19 and 20. The festival features awe-inspiring hot air balloon shows and includes a carnival with rides, games and food booths, a full day of live music, food and craft vendors, and more. St. Tammany is ready to welcome the new festival's out-of-town visitors, with accommodations to suit any taste. Check out our hotels, B&B's and campgrounds and book your stay on LouisianaNorthshore.com.

So many options for memorable experiences with family and friends, and this is just a highlight! Discover more, including upcoming summer festivals and celebrations, on our event calendar.
Want to bring your group to the Northshore and make our festivals a part of your gathering? Our group sales team can help! Check out our Group Tours, Student Tours & Reunions page for more info.