St. Tammany Parish, the Louisiana Northshore, sustained both wind and water damage from Hurricane Ida on August 29, 2021. St. Tammany businesses are slowly getting back to normal and many are ready to welcome locals who need something to do with their kids and stay close to home as we all recover. So, stop what you're doing, take a break and start making a plan because it's time to experience the Louisiana Northshore once again THIS WEEKEND!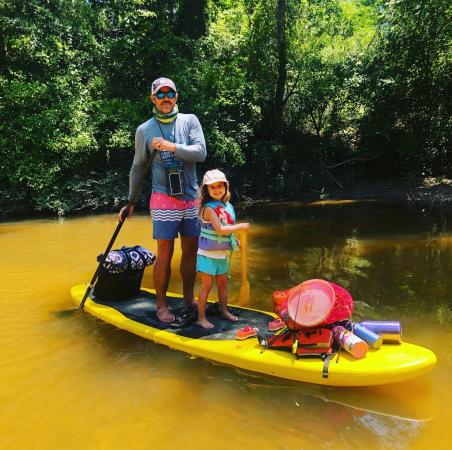 Paddle down the Bogue Falaya River in Covington with Canoe & Trail Adventures. With shallow waters and sandy, riverside beaches, a day on the Bogue Falaya River is perfect for a fun-filled adventure with your entire family including your dog, too. Up for more of a challenge? Go on Canoe & Trail Adventures' sunset paddle on the Cane Bayou.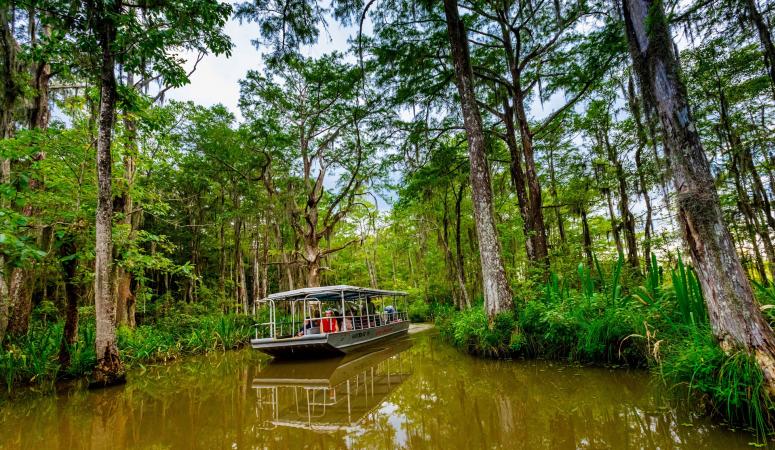 Credit: Laura Grier
Get back into the Honey Island Swamp with Cajun Encounters Tour Company and Dr. Wagner's Honey Island Swamp Tours. These tours will fill your head with history and fun facts about the swamp and its inhabitants. For a change of scenery, tour the Tchefuncte River and Lake Pontchartrain with Louisiana Tours and Adventures. Learn the history of the area and stop at waterfront restaurants while making your way to the Tchefuncte River Lighthouse to catch an amazing sunset. Whichever boat tour you choose, have your cameras ready because you might see raccoons, feral hogs, egrets and, of course, alligators during your time onboard.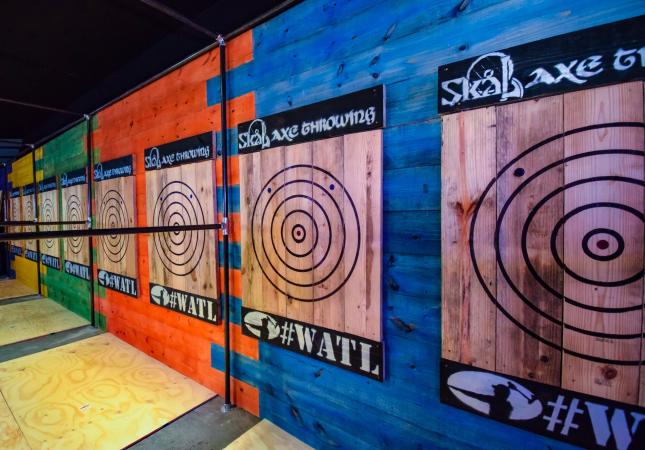 Credit: Skal Axe Throwing Facebook page
Not ready for outdoor activities with no A/C? Keep cool indoors while testing your aim at Olde Towne Hatchet House in Slidell and Skål Axe Throwing in Covington. Or, find the clues to escape the rooms at Escapology.
The Louisiana Northshore has EVENTS going on this weekend too!
Olde Towne Crawls are returning to Slidell on Friday, September 10th from 5pm to 10pm. This free family-friendly event will feature live music, street vendors, food, drink and more. 
Honey Island Swamp Fest will be held on Friday, September 10th and Saturday, September 11th in Pearl River. This event will feature national recording artist Tantric, Chase Tyler Band, Jason Miller Band, Jay Jones and many more live performances. There will also be hot rod races, food vendors, arts and crafts, monster truck rides and a movie car exhibit. Tickets to this event are $15 per person per day or $20 for a weekend pass. Children 10 and under get in free. 
Culinary Kids Parents' Night Out will happen Friday, September 10th from 6pm to 9pm for children ages 5 to 12. Spots are $35 per child. The movie of the night will be Disney's Mulan and the dish will be Lo Mein noodles. Homemade cookies will be made for dessert. To reserve your child's spot, call 985-727-5553.
Farmers Markets happening this weekend include:

Camellia City Market: Open Saturday from 8am to 12pm at 333 Erlanger St. in Slidell.
Covington Farmers Market: Saturday market will go on from 8am to 12pm at Covington City Hall. The Wednesday market is currently closed until further notice.

Live music is back too! Check out these great bands and businesses this weekend.
Other attractions OPEN this weekend:
Attractions will be added to the list as they reopen. All businesses mentioned in this blog are currently open as of 9/9/2021 except Cajun Encounters Tour Company, Children's Museum of St. Tammany and Global Wildlife Center. Cajun Encounters, the Children's Museum and Global Wildlife will reopen Friday, September 10th. Please contact each business before visiting as many have changed their hours of operation while St. Tammany Parish continues to recover from Hurricane Ida.