Science: Botany, Biology, Astronomy

Enjoy a guided tour through the pristine ecosystem as you learn about the history and native animals and plants that make this area unique.
Take your class on a trail ride and enjoy learning how to care for horses. Advanced equine science experiences include grooming, saddling and western horsemanship. Riding lessons are also available.
Feed a giraffe or wiggle a camel's hump at one of the largest wildlife preserves in the United States. Visit with over 3,000 animals as you take a guided tour through 900 acres of preserve and learn through touch.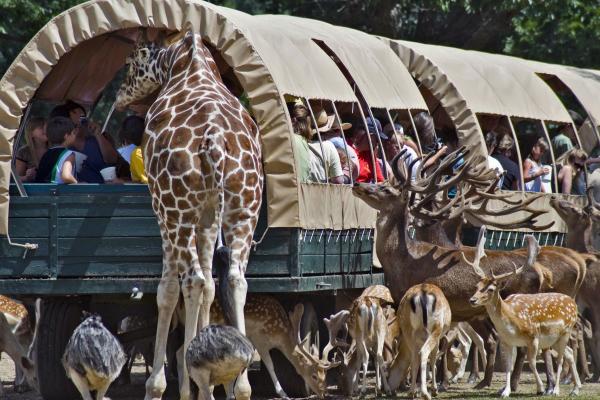 Groups ranging from 20-60 students will embark on an overnight excursion in our Fontainebleau State Park. Master naturalists will host hikes, teach plant & wildlife identification, canoeing, team building and astronomy. Day trips can also be arranged including group canoeing, team building, nature hikes and plant identification.
Students can "Hold'em, Touch'em & Hatch'em" as they tour this working alligator ranch. Learn about the American Alligator's life cycle on this 1 ½ hour tour. For an even more memorable experience, visit during mid-August through September and help hatch baby gators!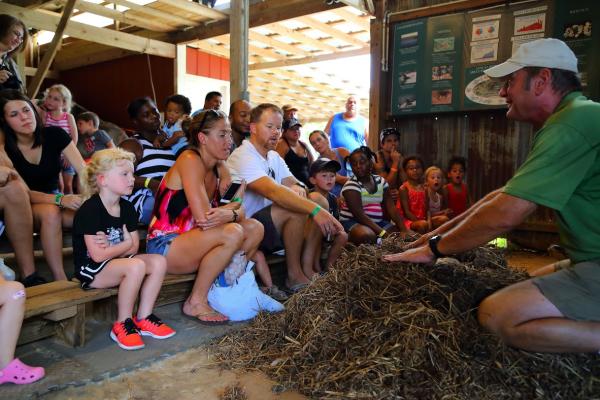 Music
The oldest unaltered rural jazz hall in the United States is located in the heart of Old Mandeville. This 100+ year old building is rumored to have staged Kid Ory and Louis Armstrong. Jazz concerts are held throughout the fall and spring.
Located in Abita Springs, the opry offers 6 concerts a year with a mission of preserving and presenting "Louisiana Roots Music." Country bluegrass and traditional southern gospel are traditionally played; however Zydeco, Cajun and Irish music is sometimes played to reflect our diverse culture.